What is the thinking behind your Thoughts, when it comes to your Health?
---
Accreditations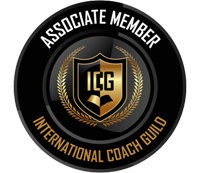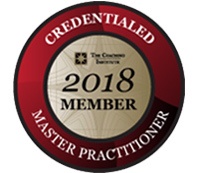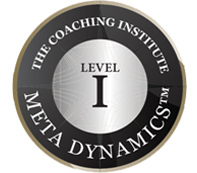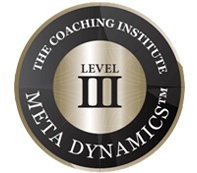 Transforming peoples lives and communities for the better.

Build a better world, with Healthier Communities, made up of Healthier people.
Inspire and lead people to grow to their full potential and have mastery over their life.
What You'll Discover
Your KEY to unlocking the answers for your Health
The Gut Health Simplified Course is your pathway to unpacking your thinking behind your health with a Professional Coach and understanding how you approach challenges in life. By gaining insights and answers into your Gut Health and all that is connected, with this shortened course version, you can start to build a foundation for your body that can lead you into an exclusive window into your potential.
ACCESS KNOWLEDGE, THE BIG PICTURE OF THE GUT
ACCESS up to date knowledge, big picture approach to your gut health.
UNLOCK THE KEY TO YOUR ANSWERS
UNLOCK the answers to your gut challenges to maximise your strengths and live the life you want to your full potential.
GAIN IN – SOLID FOUNDATIONS OF YOUR BODY AND AN UNDERSTANDING OF WHERE YOUR HEALTH IS
GAIN solid foundations in your body to improve your health, to make conscious choice about who you are and who you want to become.
Coaching Testimonials
Jeanette is an amazing coach not only because she is calm and patient but also very knowledgeable. She's very down to earth and an understanding individual. She has opened my eyes to diet, exercise and meditation in my life and has taught me tools to carry on.
She provided comfort, support, insight, someone to talk to and someone to confide in. But most importantly she brought hope to help me in recovery with a very holistic approach.
---
Business coaching is a valuable strategy to undertake to fine-tune amibitions and goals. I was very impressed with Jeanette's professional approach, commitment and passion to help her clients succeed.
Her coaching helped me gained the outcome I was looking for and I can highly recommend her coaching.
---
Coral Cooksley
WHO IS THIS FOR
To dive into understanding your gut health and commit to gaining your ultimate life with the health you deserve. Commit to your health with the right coach, a journey not everyone chooses to go on… but for the people passionate about personal health & growth, who knows there's more within them and who wants to bring ultimate health into their lives and for the people around them, it's one of the most rewarding journey's you'll ever embark on.
TO COME ON BOARD DROP THE FOLLOWING…
If you resonate with any of the above and want to change; THINK about Gut Health Simplified to find the tools & Resources to unlocking an extraordinary life with great health
When we start with the Foundations, our Gut – True Health begins. When we step outside of our comfort zone – True Growth begins.
Find the courage to be who you want to be!
Courage comes with ACTION.
You can do anything when you put your mind to it.
The question is;
Are you interested?
OR
Are you committed?
SEE YOU,
When you are committed!
FOCUS OPEN MIND is here for the Long Term.
To build a relationship, where you can find someone that truly has your health as a top priority.
I am so delighted you said YES to yourself for being here. I want you to acknowledge yourself right now for taking time out to be curious. Give yourself permission to grow even more, and be a healthier version of you!
Hello!
I am Jeanette McPetrie, director and founder of FOCUS OPEN MIND, Professional Coach, Facilitator, Speaker and I want to acknowledge you for stepping up to invest in yourself. I am passionate about Health. Now I want to share my experiences & lessons to help you.
I want to see the discord between pharmaceuticals & natural alternatives to be allayed.
I believe no one side has all the answers or the tools.
United we have a choice.
Remember our body is an integrated system and so is our world.
What do we need to do?
Who do we need to be?
These are the questions to ask yourself, to achieve your dreams. To create change we can start with self. How we think and the decisions we make is what affects our footprint in the world for future generations.

A healthy world is a healthy community & a healthy community
is made up of healthy individuals.
How healthy are you (Mind, Body & Soul)?
What would your ideal world be for your children's, children?
Are you being the example for them?
If you do not have children reflect on your ideal world.
My past career experiences include teaching Physical Education, Health & Agriculture, Health Professional & Consumer Advocate for Mental Health, Services & Programs Officer for NSW Corrective Services (Drug & Alcohol Facilitation, Assessment for self harm, Classification & Welfare) and Owner / Manager of an Agricultural Property with enterprises including cattle, white dorper sheep stud, Lucerne production & native pasture development.
Recently, I've continued my professional development with institutions such as:
The Coaching Institute, Melbourne (Professional Coach) to date and continuing with Master Academy.
Cognitive Behavioral Therapy for Pain Management through The Royal North Shore Hospital Medical Institute & Sydney University.
Nutrition through The Academy of Nutrition, Brisbane continued…
Today I run the business FOCUS OPEN MIND, transforming both individuals & businesses to reach their full potential, through coaching & workshops. Speaking engagements are also on the agenda and love engaging and inspiring community groups.
I have the Toolbox to now bring my learning's together to help you. Your Toolbox SHED & SHED'S MATES will have a tool to suit your needs.

Click below to discover how to improve YOUR Gut Health today!
Transform your life with how you think and what you do.
I not only come from an academic. I have walked the walk in transforming my own life both with my physical health & my internal journey, finding my true self.
Join me and my community to get to the truth, for what matters in your health.
Say YES to YOU, to a new adventure waiting for you to discover.
Trust me, Your future self will thank you.
I had 3 Life Coaching sessions with Jeanette to assist me to break through a few barriers that I felt was keeping me in the past and stopping me from moving forward in a new direction.

The sessions were very positive and uplifting and I felt at ease and comfortable with Jeanette and her Coaching style. The strategies that I learnt during my coaching sessions assisted me to break down the barriers and create a new vision for my life and future.
---
SPEAKING TESTIMONIES
Hilary Willowsmith

| President CWA Branch, Central Wimmera
"I had the pleasure to be at Jeanette McPetrie's presentation.
Firstly, I had no idea what to expect and with that was greeted with a powerful profound visual introduction.

After that she talked to us, asking about our goals, achievements and disappointments in life.
She started to show us skills, in how to empower and deal with everyday life challenges.
This made you think outside 'the box'.

She was very skilled in relating to you, made you think about how you could take charge of feelings and emotions in everyday situations.

She took us out of our comfort zone, but doing this made you take charge of this emotion.
I came away, uplifted, feeling vitalised, excited about life.
I felt she taught me skills, to deal with the ups and downs, that I would experience in life.
I was most impressed with her down to earth approach and would highly recommend her as a 'key speaker and motivater'."
Elaine Quick

| Beulah VIC 3395
Jeanette recently visited our CWA Branch as a guest speaker. She spoke about our six core needs in life and the fears that hold us back from achieving. Jeanette was one of the most inspirational speakers I have ever heard. Although her audience was quite small everyone's attention was held the entire time with members very willing to participate. Jeanette's positive energy was very contagious and I left feeling very enthusiastic and determined to keep this positivity in my life. I would recommend her talk to everyone.
What is the thinking behind your Thoughts, when it comes to your Health?
---
Copyright 2021 by Focus Open Mind.